Welcome from the Principal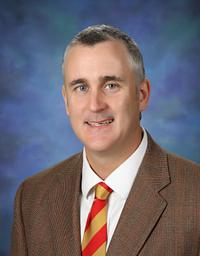 Dear Christ the King Catholic School Community,
Welcome to the 2017-2018 school year. The Congregation for Catholic Education reminds us that "from the first moment that a student sets foot in a Catholic school, he or she ought to have the impression of entering a new environment, one illumined by the light of faith, and having its own unique characteristics (Religious Dimension of Education in a Catholic School, 25). It has been a busy summer here and we know that the students will love the updates to our learning environment. The faculty members look forward to the curiosity and love of learning that will take place each day as we partner together in a positive, faith-filled environment.
Go Crusaders!!
Patrick O'Sullivan
Principal