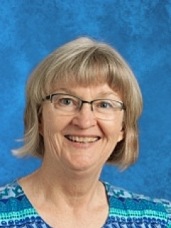 Bonnie Larsen
1R Homeroom Teacher
Welcome to CKS First Grade! I am so glad that you have chosen Christ the King as your child's school. Your child will have a wonderful year!
I have taught first grade for twenty-seven years and find it to be a fascinating and exciting year each time. My philosophy in education is to assist the students to achieve their maximum individual levels of achievement both spiritually and academically. I have a B.S. in Elementary Education from the University of South Dakota. I also have a B.A. in Home Economics.
My hobbies include gardening, reading, baking and enjoying my pet cat and dog.