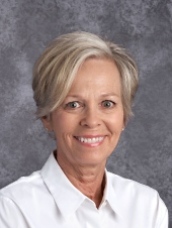 Molly Schroepfer
3R Homeroom Teacher
I am wild about Third Grade! This is a transitional year that invites your student to become more independent, organized, and self-reliant. It is a year filled with exciting adventures such as reading Charlotte's Web, starring in a talent show, learning about fractions and division, writing letters (even to the President), working on netbooks, conducting science experiments, and even going to Camp Learn-A Lot!
I am committed to insuring that your third grader has a wonderful experience and Christ-centered education. One of their biggest challenges will be learning to spell and pronounce my last name! (SHREP-FUR)
Fourteen years ago, I decided to enter the teaching profession as a way to serve the Church in the education of our children. I enrolled at the University of Dallas Teacher Certification Program to complement my undergraduate degree in Interpersonal Communications from the University of Minnesota. I have been very involved in Catholic education my entire life, as a student, parent and volunteer. Last year was my eleventh year to teach third grade at Christ the King School.
I am married and have three sons who all graduated from CKS. In my spare time, I enjoy riding my bike, Pilates, going to movies, playing golf and following the Texas Rangers. I am looking forward to another great year in 3R!