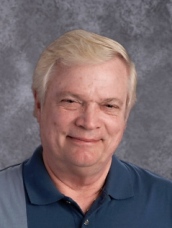 William Leicht
8R Homeroom Teacher
I have been teaching for over thirty years in the Diocese of Dallas. I earned a B.S. from Texas Christian University and a M.Ed. from East Texas State University.
I believe in Catholic education and that it helps students understand their faith and appreciate the Catholic Church. Through their participation in prayer, liturgies and community service, they become closer to Christ and learn to help others.
I have taught fifth through eighth grades and various classes including science and computer science at my previous schools. Presently, I am one of the eighth grade homeroom teachers. My subject area is Religion for grades eighth through sixth. I am also the Confirmation teacher for my eighth graders.
My main hobby is traveling to Italy. It is full of Church history and I am able to share my experiences with my students.