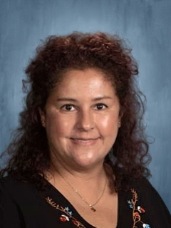 Sandra Ronk
Physical Education K-4
Phone: 214-365-1234
Welcome back to Christ the King! My name is Sandra Ronk and I love teaching Developmental Kindergarten-4th grade physical education and health. This 2015-2016 year will be my 15th year at CKS, but my 17th year in the Diocese of Dallas. I graduated from the University of Texas at Arlington with a BA in Exercise Sports and Health Studies.
I was born and raised in Dallas and attended elementary school at St. Thomas Aquinas and then continued my Catholic Education at Bishop Lynch High School...GO FRIARS!!! I have been married to my wonderful husband for 12 years and we have a 9 year old son, Jacob, who attends CKS and is in 3rd grade and a 7 1/2 year old daughter, Paige, who also attends CKS and is in 2nd Grade.
I grew up playing sports, soccer being my favorite. I feel I learned respect, responsibility, team work, and good sportsmanship through sports and hope to instill that in my students.