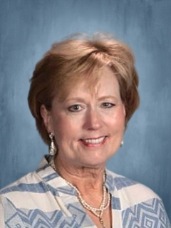 Kasey Dow
SOAR/Curr.Enrich
This is my 28th year of teaching at CKS, and I still love coming to school everyday! I am blessed to be the gifted and talented teacher for our pull-out enrichment program called SOAR.
I was born and raised in Dallas. I graduated from Texas A&M University in 1983 with a BA in history and English. I also have a Gifted Education Endorsement from the University of North Texas.
My husband Scott and I have four fabulous children who have all been part of the CKS community. My daughter Katie attended CKS, Prestonwood Christian Academy; and graduated from the University of Oklahoma in 2011. My son Scotty attended CKS, Jesuit, and graduated from NYU in 2011. My third son, Cody, attended CKS and currently is a junior at John Paul II High School. Tommy, my youngest son, attended CKS and currently is a freshman at John Paul II High School. My own four children reinforce the fact that all children are unique and special gifts from God.
My ultimate goal in teaching is to instill a life long quest for learning. It is my mission to create a desire for excellence and to develop a student that functions independently at the level of his or her potential.