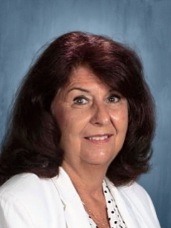 Rosemary Kohut
Assistant Principal
I was born and raised in NewYork, and graduated from SUNY at Stony Brook. My husband and I moved around the country before settling in Texas. It's hard to believe we have been here for twenty years already. We have two children, Michael and Meghan, both graduates of CKS.
I taught 5th grade at CKS for 5 years and am looking forward to starting my 2nd year teaching middle school English and Math.
I love teaching and feel very strongly about the value of a Catholic Education. I know how important it is to be ahead of the curve in today's world, and that is something our children learn at CKS. I feel it is my job to help each child work to the best of their ability. I will create a classroom that is exciting and fun, yet challenging and rewarding.