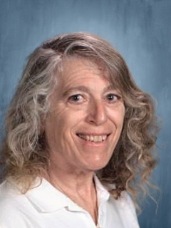 Nancy Wrozek, RN
Nurse
Hello and Welcome to the Christ the King Catholic School Clinic Website! My name is Mrs. Nancy Wrozek, RN, NCSN, and I am the School Nurse at CKS. I have been a Registered Nurse for 25 years working mainly in Pediatrics. My experience includes General Pediatrics, PICU and Newborn Nursery. Prior to joining CKS in 2010, I worked at Medical City Dallas Hospital and Hasbro Children's Hospital (Providence RI). I am a licensed registered nurse (RN) and a National Certified School Nurse (NCSN).
Working at Christ the King Catholic School is very rewarding as it allows me to practice the profession that I love in a school community which fosters the well-being of the total person.
I consider myself a public health nurse. My passion as a nurse has been to work with populations to teach about best practice health care. In school nursing, I have concentrated on students, their parents, and the staff who work with them (teachers, therapists, school nurses, etc.). I feel strongly about coordinating care and partnerships, and networking.
Managing health concerns requires a partnership among the student, the parents/guardians, the physician and the school faculty and staff who work with the student on a daily basis. My mission as the School Nurse at CKS is to help enhance the educational potential of all students by promoting wellness and facilitating the resolution of health concerns which create barriers to learning.
My goals as the Christ the King Catholic School Nurse include:
· To comply with national, state and local mandates for health services and health education.
· To provide quality professional nursing services to students, faculty, and staff.
· To increase instructional time for students.
· To participate in health education programs for students, faculty, staff and the community.
· To collaborate with school administrators, school staff, other school nurses, parents, community resources and community health care providers in order to accomplish the goals of the Texas Catholic Conference Education Department School Health Program.
I look forward to meeting and getting to know the students and families of the Christ the King Community. Please do not hesitate to contact me with any concerns or questions you may have regarding the health and well-being of your child.
Thank you,
Nancy Wrozek, RN