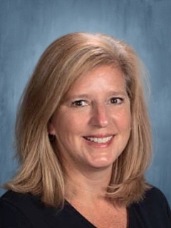 Nicole Sanders
2G Homeroom Teacher
I was born and raised here in Dallas. In fact, I am a graduate of CKS. Seeing my graduation picture hanging in the hallway still makes me smile! I went to Ursuline Academy and graduated with a Bachelor of Arts in Multidisciplinary Studies from Santa Clara University. I completed the Teacher Credential Program from the School of Education and Counseling Psychology at Santa Clara University as well.
I loved California, but just couldn't stay away from Dallas. I came home and taught at St. Monica for four years and at CKS for 8 wonderful years. During those years I taught, third grade, Math Resource, fourth grade, and fifth grade. I was Teacher of the Year in 2000. I took a break from teaching to raise our 2 children. During that time our little family lived in New Hampshire, Wisconsin, Mississippi, and Florida. I loved seeing other parts of the country and learning about different cultures. I was fortunate to teach third grade in Mississippi and Reading Intervention in Florida.
When we moved back to Dallas I was thrilled to come back to CKS. I spent a year as a first grade assistant, and am in my second year as a second grade teacher. I especially love second grade because the students receive the sacraments of Reconciliation and First Holy Communion. I consider myself lucky to be a part of their preparation for these Sacraments.
I want my students to know that each one of us is a unique child of God. That's why my bulletin board always says "I just thank you Father for making me…me!"
Mrs. Sanders