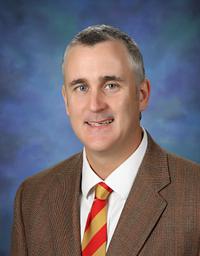 Dear Christ the King Catholic School Community,
Welcome and thank you for choosing a Christ the King Catholic School education as part of your sons' and daughters' lifelong journeys of educating their hearts, minds, and spirits. As the recent Catholic School Difference research reminds us, the benefits of a Catholic school include religious education and student self-discipline that are key preparations for life and are best made possible through the parent-teacher partnership. Together we will continue to build on our strong tradition of Catholic identity and academic excellence that bring the mission of Christ the King Catholic School to life.
It has been a summer full of progress here, and we know that the students will love the updates to the learning environment. The faculty participated in various professional development opportunities to enhance their 21st-century learning skills and are eager to engage the students on their spiritual and academic journey.
God, Family, Christ the King,
Dr. Patrick O'Sullivan
President