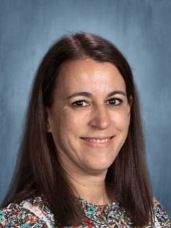 Leslie Garnett
Librarian
"The more that you read, the more things you will know. The more that you learn, the more places you'll go!" ~Dr. Seuss
Welcome to the CKS Library! The 2014-2015 school year is my sixteenth at CKS. I spent six years here as a teacher, and this is my tenth year as the librarian. I graduated from the University of Dallas with a degree in Elementary Education, and I received my Master's degree in Library Science from the University of North Texas.
When I was growing up, I loved to go to the library to check out armloads of books. I never imagined that one day I'd be a librarian, but I realize that I have the best job in the world. I love helping students find what they're looking for, and matching them up with fantastic books.
When I'm not at CKS, I love to read, spend time with family and friends, and cheer for my hometown San Antonio Spurs.
CLICK HERE for library links.