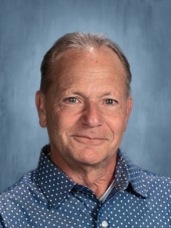 Jeffrey Solomon
Computer DK-8
Phone: 214-365-1234
This year is my 29th year in Catholic education. it is my 12th year at Christ the King, the previous 17 were spent at Holy Trinity Catholic School in Dallas. I received a B.S.E. in Education (Physical Education) from the State University of New York at Cortland and went on to get my Master's Degree in Exercise Physiology from the University of North Texas. I have also completed several Computer Certification programs.
I am married with 2 children, and currently live in Allen, Texas, where I have lived for 29 years. I enjoy all sports, especially hockey, love to play golf, and also enjoy reading.
Class Info
Goals:
To prepare each of us to use the tools necessary in the ever-changing world of technology and to have a sense of responsibility and ethics when using computers and technology.
Curriculum:
Digital Storytelling with Pixie and Frames (Grades 1-2)
Keyboarding (Grades 3-5)
i-Safe Internet Safety Program (Grades K-3)
Microsoft Office 2016 (Word, Excel, PowerPoint, Publisher, Access) (Grades 3-6)
Web Page Design (HTML) (Grade 7)
Programming and Coding (Grades 2-8)
Social Media and Social Justice Projects
Pjoject-Based Learning across the curriculum