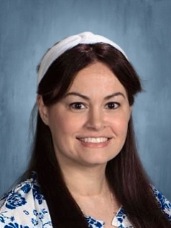 Lauren Mooney
DK Homeroom Teacher
I am in my 4th year at Christ the King Catholic School. I was born and raised in Milwaukee, Wisconsin. I have my Bachelor of Arts Degree in Psychology from Rhodes College and my Masters in Education from University of Texas – Arlington.
In the past I have volunteer taught at an inner-city children's shelter and at a center for children with disabilities. During college and graduate school I was a nanny and a tutor. When I was in first grade I told my mom that I was going to be a teacher and besides a short fourth grade stint of wanting to be a "famous rock star", I never imagined doing anything else.
I have been married for four years to a CKS alum (class of 2001) and have a one-year-old son who was baptized here and who I hope will one day be a student at CKS!
I immediately fell in love with CKS first time I toured here. There is something truly special about this school and I am blessed to have the opportunity to be a part of this incredible community. Teaching is my absolute passion and I love educating and helping students grow academically, socially, emotionally, and spiritually. I look forward to welcoming new students to Christ the King Catholic School and to a wonderful year in Developmental Kindergarten of many exciting firsts!
Mrs. Mooney